PressPad, a digital publishing SaaS company from Cracow, Poland, has just launched an e-commerce solution for PDF magazines and self-publishers. Their goal is to enable publishers to be able to monetize traffic on more than one website and realize transactions on site with one of the lowest commissions.
PressPad Store, a new digital distribution product from PressPad is an online kiosk designed for content monetization. It allows selling access to PDF issues to build online revenue for publishers and offers great reading experience in a flip page manner across multiple devices.
The Store is available as a stand-alone website or can be installed on the unlimited number of pages as an embedded store. What is very important, embedded stores still provide 100% of functionalities including on-site payments. Readers can start reading immediately on the same page where the transaction is made.
The main values of the PressPad Store
100% functionality including card transactions on embedded stores
PDF protection, so no one can download or share paid content without permission
HD experience
Low commissions
Close to zero implementation cost
No long-term commitments
All desktop devices compatibility
A free look for sample content
Unlimited PDFs
PressPad Store insists on interactive PDF in HD quality providing enjoyable reading experience in modern website browsers.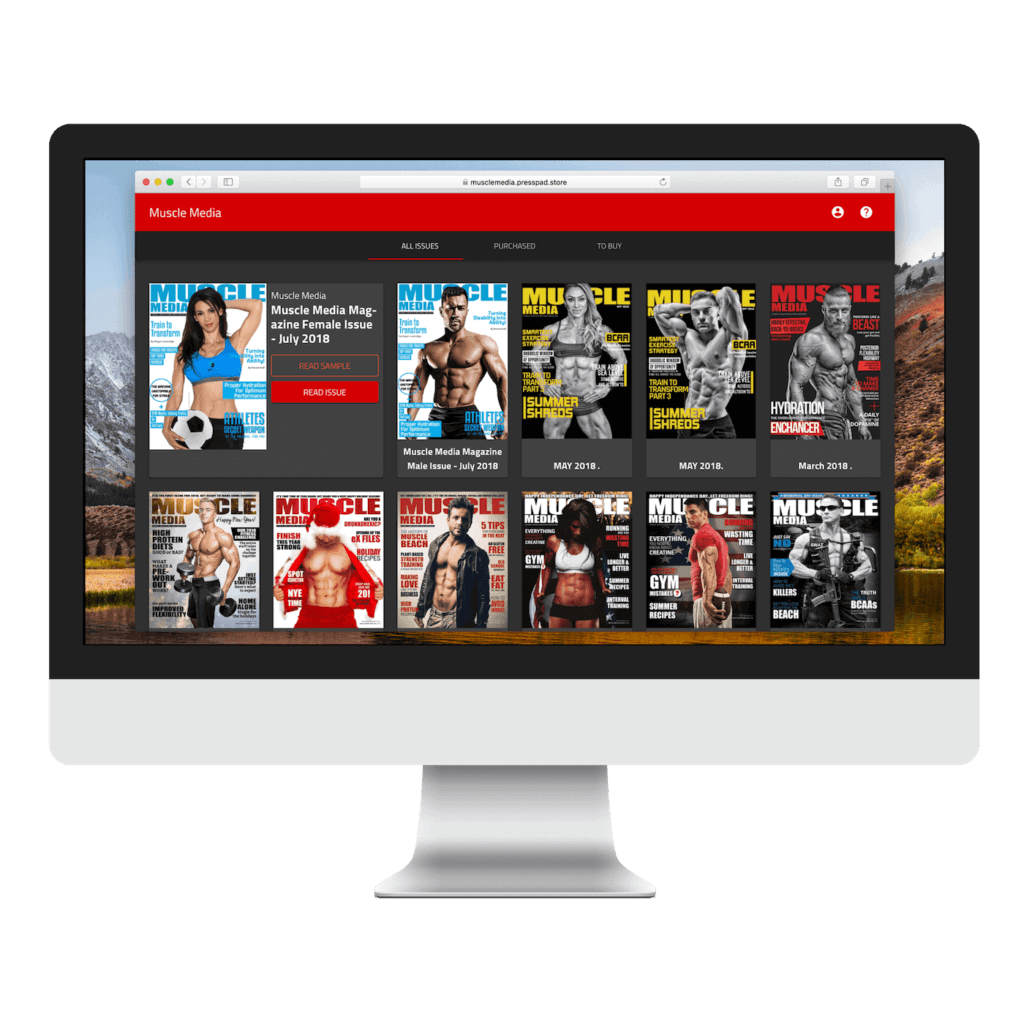 Integrating PDFs with YouTube, Vimeo, SoundCloud, and Slideshare is a meaningful PressPad Store's feature. Michael Opydo, CEO of PressPad said that:
We wanted to make it as easy as placing the custom link in the PDF. That's why we decided to simplify this process so in our platform you do not have to create any widgets or implement anything else to be able to provide beautiful media players inside the publication. All you need is a hyperlink to one of the supported media.
HD rendering of PDFs lets the readers enjoy PDF content with flexible zooming and easy navigation with thumbnails. PDF files viewed on-screen retain precise color regardless of software or hardware variation, precise clarity in magnification, as well as original style and formatting (color, font, and photos), exactly as they were intended to be seen. Every publisher using PressPad Store can adjust the look of their digital kiosk to their brand identity.
Quick and reliable payments authentication is a key to convenience in PressPad Store.
Most of the purchase abandonments are caused by sign up process taking too long — Michael Opydo, CEO of PressPad adds: With PressPad Store, readers who want to buy digital issues can use their existing Google, PayPal or Facebook accounts, to quickly authorize themselves what makes a seamless buying process.
Thanks to PressPad Store people can buy and read whenever they want and wherever they are. The digital library with unlimited storage allows 24/7 access to the uploaded current and back issues.
PressPad Store doesn't require coding skills.
This digital publishing software enables publishers to create an online newsstand or book-store in just four steps:
Upload the publication's PDF.
Set up an online store in just 5 minutes to be able to see a live preview.
Start selling on your website.
PressPad offers the possibility of previewing the store's functionalities, checking how it works, and adjusting its design to the publisher's needs. The preview mode is available immediately after free registration.
Those who upgrade their account can start selling on their websites.
John Morrow from Alter Ego Comic Books noticed one more thing:
The goal for us using PressPad Store, would be to avoid sending any more PDFs, so those people can't share them, or post them on torrent sites for free downloading by others.
PressPad has over 7-year history of serving publishers from all over the world.
They know publishing market needs and trends, that is why their digital tools fulfill both publishers' and readers' expectations.
Achieving their mutual benefits is possible thanks to PressPad Store. This platform helps publishers and authors grow audience, revenues and has proven to give them a jump start in their careers. It also allows the readers to buy and read magazines or books in their browsers with just one click.