Dear publishers,
Since 2011, PressPad serves many of you by literally becoming your technological department.
Our company was founded 9 years ago as a technology startup with a clear goal, to make mobile publishing as easy as never before.
Long story short, from Jan 1st, 2021 pricing plans of our products and services will increase. 

The cheapest mobile app monthly plan will increase from 29 USD/month to 49 USD/month. However, until the end of December 2020, you can order new or additional apps and services at the current pricing level.


The currently active subscriptions won't be affected by this change.
A little bit of history and our plans for the future
We took a long journey from a startup stage through a single product company to the multiple products platform. Today we operate in many countries, and we learn a lot from publishers from all over the world including the USA, UK, Japan, Romania, Poland to name just a few of these locations.
Today, PressPad offers comprehensive solutions and support for magazine publishers including mobile apps, web apps, marketing services, and consultancy. We improve our tools based on hundreds of iterations.
What's great is that there are many new values that we'll release in the upcoming months including digital marketing tools for publishers: new widgets and the digital newsstand for the magazine publishers.
This year we introduced new mobile apps for PDF publishers opening completely new possibilities to engage readers. We improved our e-kiosk solution and freed publishers from the so-called Google's and Apple's tax as well as from the necessity of using outdated Flash-based flip-book solutions. There are many more invisible changes like improved infrastructure & reworked implementations of the backend. We build PressPad on the most reliable web service infrastructure on earth which is Amazon AWS.
We develop for you.
New year new prices
It was hard, but we made this decision with the value we provide in mind. From the beginning of 2021, we will increase the prices of all our tools and services. Mobile apps will start from $49/month instead of the current $29/month, ASO services will start from $199 instead of the current $99, and so on.
| | | |
| --- | --- | --- |
| Product/Service | Old fee (2020) | New fee (2021) |
| News apps starting plan | 29 USD/month | 49 USD/month |
| ASO service fee | 99 USD | 199 USD |
Example changes in pricing plans; the year 2020 vs 2021.
This change is necessary to keep providing high-quality service and secure the speed of implementing innovation.
If you are our current customer, then your subscription won't change at all, however, you can order additional apps and services at the currently available prices only until the end of the year.
If you own a PDF app, you might add an additional platform (if you are only on the App Store we can build a Google Play app too, etc.). You can enable a web-based e-kiosk to utilize your website's internet traffic, as well.
If you own a News app and publish PDFs too, you might consider connecting your app with the e-kiosk to sell PDFs on your website in a most convenient way.
For those of you who own mobile apps you might want to request ASO service for your apps for the incredible price of $99 – please be informed that due to the specification of this work we have limited slots available for that service. Thus, if you are seriously thinking about that, then better be hurry.
In case of questions please contact us directly or email us at suppoer@presspadapp.com
PressPad Case Studies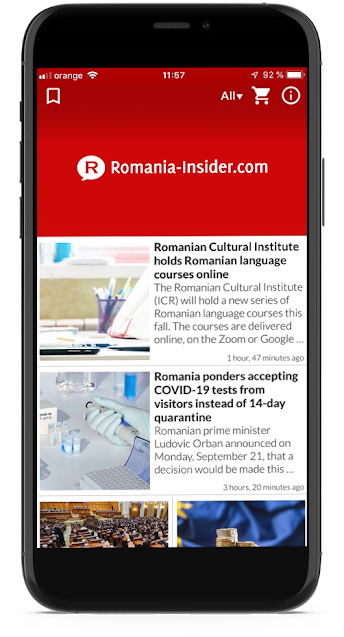 PressPad News / The News App
Magazine name: Romania Insider (romania-insider.com)
Romania Insider provides diverse and reliable information from Romania. On the English-language website, readers find the most important news, features, and interviews related to business, society, politics, culture, and travel.
The value: Engagement and monetization of loyal mobile-readers.
The results: PressPad News app becomes a very engaging channel with almost 10,000 opens in the first 2 months after the launch. It becomes an additional source of revenue through the integrated metered-paywall.
PressPad Store / e-Kiosk Case Study
Magazine name: Poco'ce (pococe.com)
Poco'ce is the women's information magazine distributed in the city center of Tokyo, Japan.
The value: Restart online distribution on the magazine's website without Adobe Flash.
The results: PressPad implemented its Flash-free e-kiosk solution in no time providing access to the whole archive of digital issues.