Digital Publishing Has Never Been Easier
Single or Multiple Edition App
PressPad mobile apps allow you to distribute free or paid content. Providing social media integration features, this is an excellent solution for magazine publishing or B2B controlled distribution.
Boutiques can disseminate their catalogues and engage customers with push notifications. Single Edition App is the perfect solution to leverage your mobile marketing.
Let Your Content Shine With Native iOS and Android Apps
No Coding Required
It's as easy as typing and takes two minutes to set up. Simply upload your magazine's PDF file into your PressPad account. Then follow the configuration steps and order your mobile app.
You'll be notified by email once your app is ready to publish on the App Store. If you don't like what you get, then no worries – you can walk away without being charged.
Learn Mobile Marketing from the Experts at PressPad
Digital Marketing Tips
We have boosted the distribution numbers of hundreds of publishers worldwide. Use our experience to your advantage. We share our knowledge with you on our digital publishing and marketing blog.
Why we do this? Well, we believe that knowledge should be accessible free of charge. It is up to you to decide whether you will use it independently or whether you will request support from the experts at PressPad.
Easy To Start, Multi-Platform, and Cost-Effective
Publisher friendly by design
We know you're busy, so we designed PressPad with your convenience in mind. Usually, you can use your existing PDF files without any changes.
As a result, it is super fast and effective to have all your back issues (past issues) published on the most popular mobile app stores and in your branded e-kiosk. With PressPad, your time to market is very short, and your digital publishing ROI is positive.
Instant Publishing
Once your mobile app is live in the App Store, new issue publishing takes mere minutes.
Simply upload your PDF using Dashboard, click Publish and the content is already in your app!
The same goes for the flipbook e-kiosk. You can start your flipbook app within a day,
upload and publish an unlimited number of files instantly.

Register →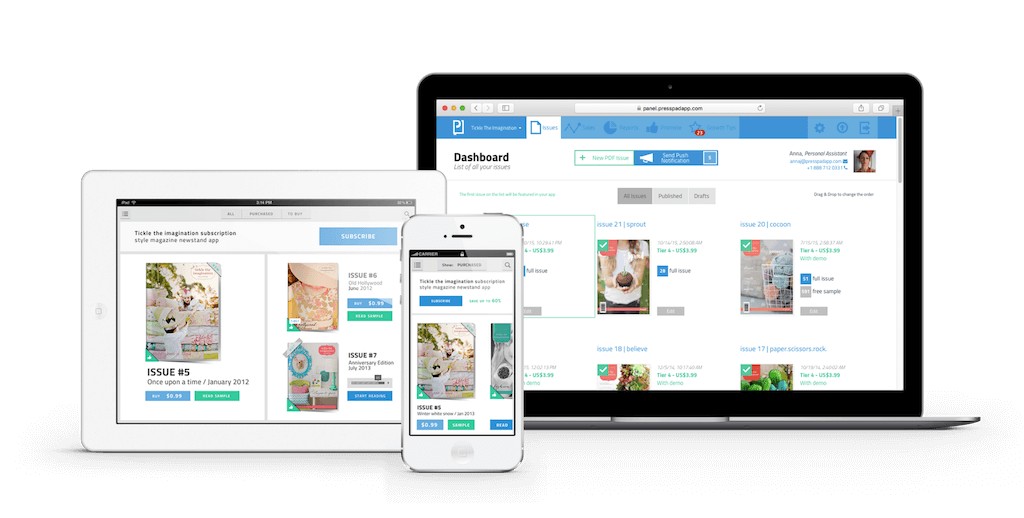 What our customers say about us
What publishers say about PressPad platform and our digital publishing service.

"The goal for us using PressPad Stores, would be to avoid sending any more PDFs, so those people can't share them, or post them on torrent sites for free downloading by others."
— John Morrow about PressPad Stores

"Presspad works well for Helicopter Life magazine. We are a small circulation magazine about helicopters and have recently stopped having print issues, changing instead to digital. The App works well for us and subscribers are able to download it, and are reminded by a push notification every time a new one comes out."
— Georgina Hunter-Jones about PressPad Magz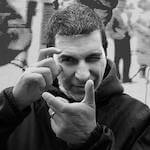 "PressPad offers me a hassle-free, plug and play, cost-effective solution for delivering my Formula 1 news site on to mobile platforms. With over 1 dozen news posts every day the App handles it all without a fuss. And the support is fast and effective. 10/10 in my book."
— Paul Velasco about PressPad News for WordPress

"PressPad was an unexpectedly great solution for our Romania Insider news app. We've set it up quickly and then PressPad integrated rather fast all the features we needed, constantly offering us support in the meantime. Their response is fast and they have solutions for our requests, even without involving our agency. The app works well and the team at PressPad updates it when needed. We're very happy with their service."
— Corina Chirileasa about PressPad News for RSS feed
PressPad was established in 2011, just a few months after the inauguration of the revolutionary iPad by Steve Jobs during his unforgettable presentation on Apple Special Event in San Francisco.
iPad changed the way people perceived magazines publishing, and PressPad joined that revolution right away.
Our digital publishing platform for publishers is the answer for the rapidly growing mobile consumers segment and demand for easy-to-use digital publishing products.
We built PressPad as a software as a service solution with simplicity in mind delivering native mobile magazine apps, news apps, and digital newsstands for publishers base on a PDF format. Our customers are located mainly in the US, UK, Australia, and Japan. However, our apps support publishers scattered all around the world.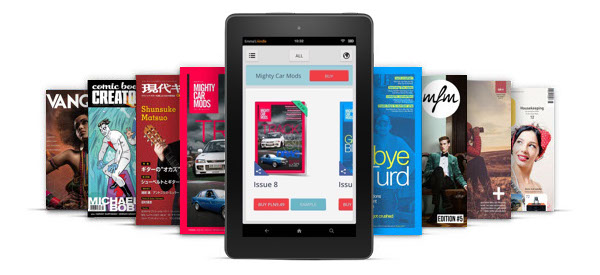 400+
Happy customers