Our news apps platform consists of many building blocks.
We can put them together to create a dedicated mobile experience.
Features that convert. No coding skills needed.
Start selling using mobile payments
Various subscription buttons including "Buy a coffee", "Support Us", "Patronate us" let you monetize your content.
Let users find what they search for
The extended search feature enables readers to search your online content from the level of your app.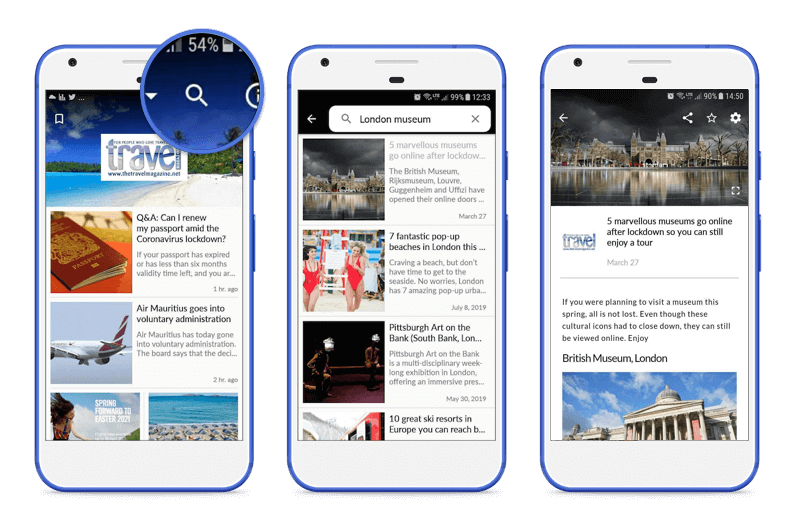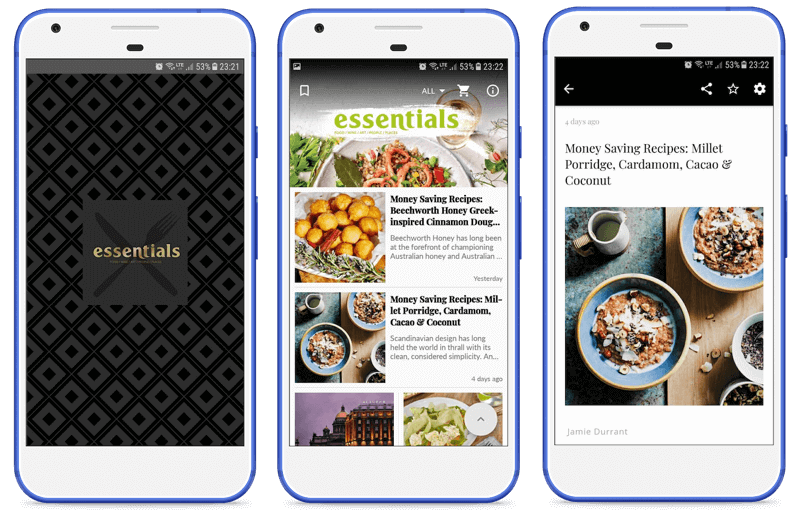 Branded visual experience
Choose from a selection of design themes or let us design it for you from scratch.
Distribute Your Content Effectively
Make sure that with every new post being published on your blog, people receive automated notifications about it. Regardless of whether they use Android or iOS mobile devices. Create better content knowing who's reading what, thanks to in-app analytics.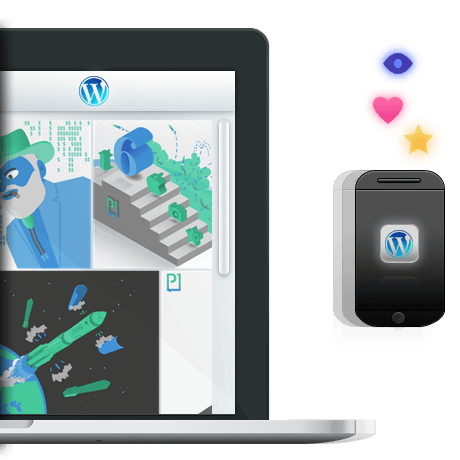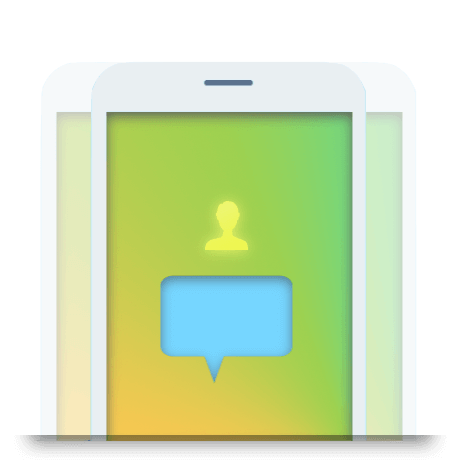 Enable Push Notifications Marketing
The 21st-century communication layer enables you to engage your audience better. Emails are so 1990s. Use a method of communication that is natural to mobile device users.