Probably you are thinking about what you can do to succeed in highly competitive web publishing market, with Facebook cutting your organic reach every day?
PressPad News addresses all these issues. We understand how crucial it is for publishers to stand out from the crowd and connect with readers in a more natural way to convert them in loyal clients of your magazine brand.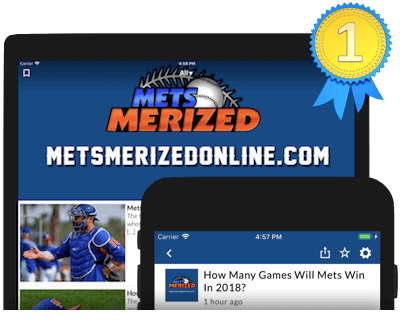 With us, your WordPress blog or web magazine can shine like a star and simply grow faster.
We support dozens of publishers including Metsmerized Online, a major league baseball site for New York Mets fans that trusted us with their app.
Case Study — Mets Merised is very popular and scores around 500,000 visits per month, and is proudly powered with news apps by PressPad on Google Play and Apple App Store.

— Joe Decaro, Executive Editor about PressPad:
(...) I'm so glad that I took the leap of faith and I now am absolutely thrilled with the finished product. From day one, they worked with me, answering all my questions and addressing any concerns.

They were very helpful when I asked for a particular customization, and they even helped monetize my apps with DFP.

The whole process from beginning to end was only two weeks, and I couldn't be happier with our apps which have now exceeded more than 1,000 downloads.

My readers rave about it and with over 100 reviews we have a 4.9 rating in the Apple Store. If you need a fully functioning app for your blog or website, look no further than PressPad. They're the best.
PressPad News is the right solution for your online publication too
Do not wait; Register, and Request a custom-made test app suitable for Your brand.
Free Registration →
Your readers will become more loyal and literally love your branded news app.
See yourself what readers say about the News app
Well regardless on how we do, the new app is kick ass! Great job.

— Klemz (@DrewKlemz12) March 1, 2018
Awesome job with the app! It looks great!

— Osmar Padilla (@oypadilla) February 28, 2018
Congrats Joe DeCaro! Excellent job with the Metsmerizedonline app! It looks fabulous and gives a diversity few blogs or even sites have. Now, Metsmerized is at my fingertips!
I can keep up with headlines and content with immediacy.

— Michael D. Lloyd (@MDLloyd8) February 28, 2018
Just downloaded app! Looks good and plays well!

— Young Ideas (@DickYoungsGhost) February 28, 2018