Our digital publishing software lets you create an online newsstand
with PDF flipbooks or a branded book store quickly and easily.
Create your branded store fast and start selling instantly.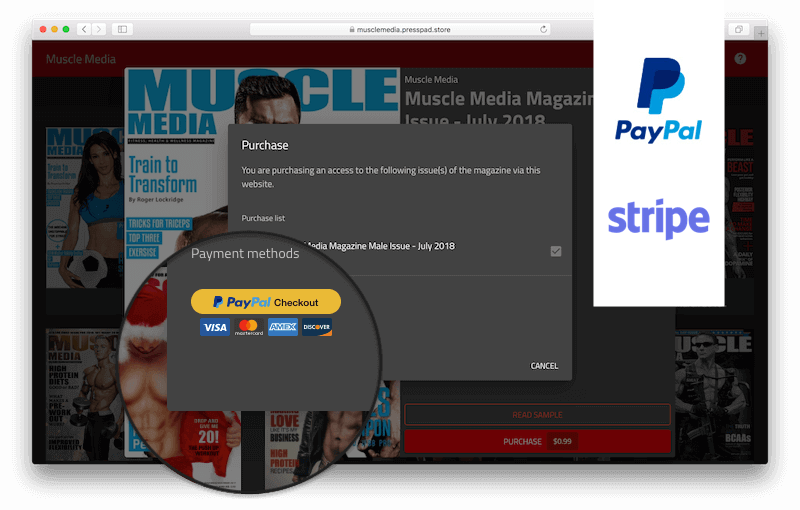 Start selling PDFs using online payments
Scale the sales of your magazines, guides, books, comics and other digital content. Sell single items and auto-renewable subscriptions.
A store embedded on your website — without any technical knowledge
Increase sales with our digital publishing software using your website or partner websites and blogs. Install your Store anywhere on the Internet — where your readers are most easy to find.
Interactive PDF content in a digital magazine
You can use YouTube videos to attract your readers and hyperlinks to let people navigate throughout your publication. Link to Soundcloud, Vimeo and SlideShare content to retain your readers' attention with your publication.
Digital magazine publishing with a customized design
Adjust the look of your digital magazine kiosk to your brand identity. Change the color palette and fonts conveniently.